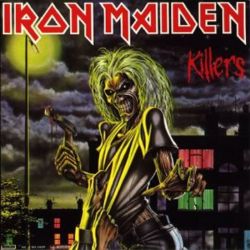 Mitől metálabb egy zene a másiknál? Hangosabb? Brutkóbb a gitár? Jobban hörög az énekes? Több lánc van a zenészek bőrruháján? Mindegyik igaz, de milyen az adott lemez borítója? Na ez a nem mindegy! A New York Daily News összeállított egy listát minden idők 25 legmetalosabb lemezborítójáról és azokról is akik az öt legkevésbé metalos borítóval jelentek meg.
A Top 25 így néz ki:
1 Iron Maiden: Killers
2 Black Sabbath: Sabbath Bloody Sabbath
3 Slayer: Divine Intervention
4 Motörhead: Overkill
5 Pantera: Vulgar Display Of Power
6 Sepultura: Chaos A.D.
7 Rainbow: Rising
8 Mercyful Fate: Don't Break the Oath
9 Megadeth: So Far, So Good... So What!
10 Danzig: Thrall-Demonsweatlive
11 Motorhead: Iron Fist
12 Immortal: All Shall Fall
13 Entombed: Left Hand Path
14 GWAR: Beyond Hell
15 Molly Hatchet: Molly Hatchet
16 Iron Maiden: Piece Of Mind
17 Celtic Frost: To Mega Therion
18 Nuclear Assault: Survive
19 Nevermore: This Godless Endeavor
20 AC/DC: If You Want Blood, You've Got It
21 Judas Priest: British Steel
22 Slayer: Reign in Blood
23 Tool: Opiate
24 Death Angel: The Ultra-Violence
25 Black Sabbath: Black Sabbath
A legkevésbé metálos ötöst a következő borítók alkotják:
1 Pantera: Metal Magic
2 Accept: Balls to the Wall
3 Cannibal Corpse: Butchered At Birth
4 Anthrax: Fistful Of Metal
5 Metallica: Metallica
A borítók a New York Daily News oldalán megnézhetők.
---